People are frugal in guarding their personal property; but as soon as it comes to squandering time they are most wasteful of the one thing in which it is right to be stingy. – Seneca
1) Don't waste your time; be frugal with it
People are frugal in guarding their personal property; but as soon as it comes to squandering time they are most wasteful of the one thing in which it is right to be stingy. – Seneca
Before we dive into tips on find more time in your day, let's start with a no-brainer.
Do not waste your time; be frugal with it. Know it's value.
If a stranger asked you for £20, you probably wouldn't give it away. Yet you freely give away your time to social media platforms, often scrolling through pictures from complete strangers on your Instagram feed.
Time is money, they say. So, why not look at your time as if it were money?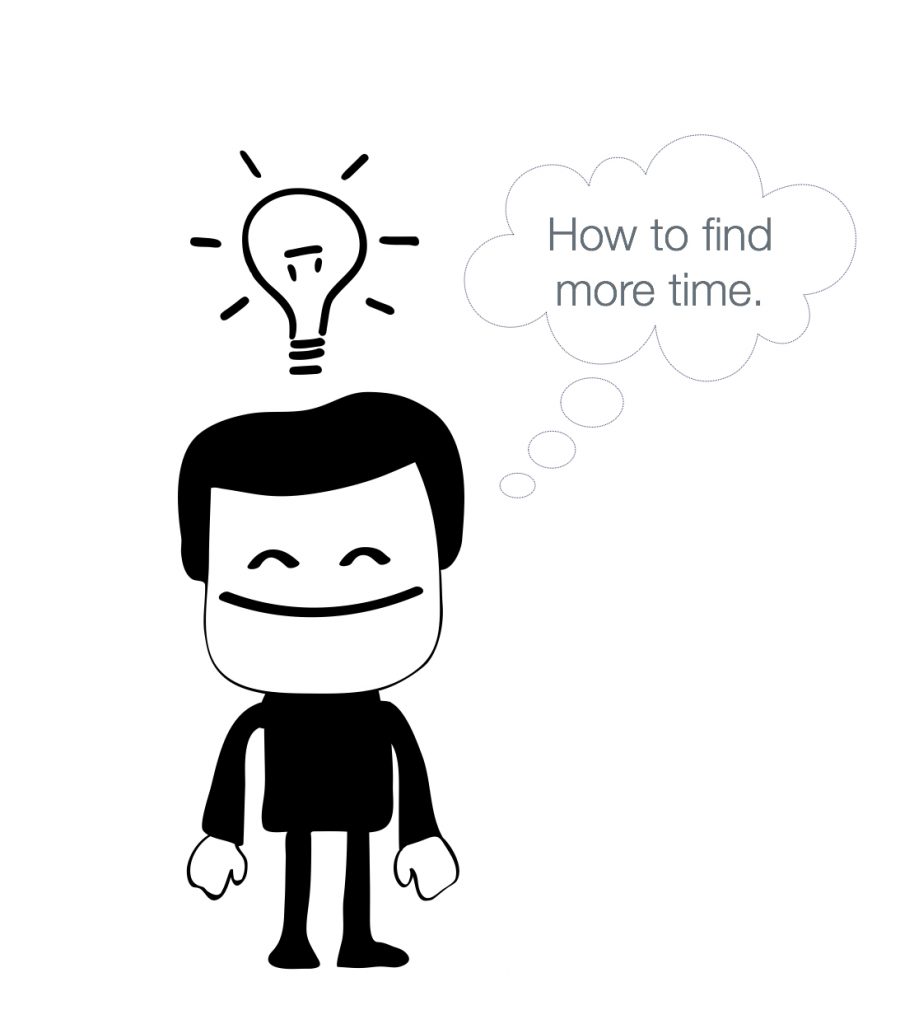 2) Focus on what's important to you
Before you invest your time into anything, ask yourself a few questions.
Is this a good investment of my time?
Is this important to me?
Will this get me closer to my goals?
We're only given 24-hours during each day – we can't get any more. And no, waking up early is not going to give you any extra hours (you'll just end up going to bed earlier) and you'll still only have 24 left for that day.
3) Plan your day
If you feel like there's not enough time in a day, try planning your day in more detail.
If you're struggling with your daily to-do list, try these two things:

remove items which are not essential; and
add rough times when tasks should be completed (ie. morning, afternoon or evening). This should help you stop procrastinating.
Find whatever planning system works best for you but try to keep it simple and ideally in one place, be it within an app or a simple paper pocket notebook and pencil.
Further reading:
Make Time by Jake Knapp and John Zeratsky – check it here.
Essentialism: The disciplined pursuit of less by Greg McKeown – here